Pour plus d'informations sur les événements, cliquer sur leur titre.
RECITAL CHANT ET PIANO DANIELLE HALBWACHS
Event
Title:

RECITAL CHANT ET PIANO DANIELLE HALBWACHS

When:

Sam, 27. Avr 2019

,

19:30 h

-

21:00 h

Where:

CAUDAN ARTS CENTRE - Port-Louis

Category:
Description
Rendez-vous le samedi le 27 avril 2019 au Caudan Arts Centre à 19h30 pour écouter Danielle Halbwachs, soprano mauricienne ayant fait une carrière internationale. Elle sera accompagnée de Tim Ribchester, chef d'orchestre et pianiste d'origine anglaise, basé à Berlin.

Programme : Première partie, des mélodies de Schubert, Duparc et Rachmaninov. La deuxième partie sera consacrée à l'opéra avec des airs de Mozart, Puccini, Meyerbeer et Tchaikovsky. Durée : 1h30 incluant un entracte.
Renseignements :  Tel 4 67 67 67 - Billets bientôt en vente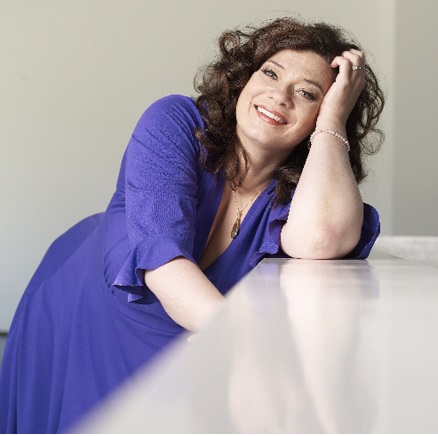 Born in Mauritius from a musical family, Danielle Halbwachs has pursued an international career as opera singer, singing a large repertoire, ranging from Mozart's big soprano roles, her favourite being the Countess from « The Marriage of Figaro », till Wagner, Verdi and Strauss heroines. Appreciated for her « world class lyric sound and technical control, paired with accomplished musicianship... », she has worked with world famous conductors and producers such as Daniel Barenboim, Rafael Frühbeck de Burgos, Ingo Metzmacher, Hans Neuenfels and Peter Konwitschny.
She sang with great success in the largest opera houses in Europe such as La Scala in Milan, Bayerische Staatsoper Munich, Staatsoper Berlin, Paris Opéra Bastille. She was also invited by the Pina Bausch Dance Company to sing the title rôle in Iphigenie in Tauris at the Liceu Barcelona, Sadlers Wells in London and in Hong Kong. Last season, she was invited again by the Staatsoper Berlin to cover the rôle of the Empress in « Frau ohne Schatten », giving her the opportunity to work with Maestro Zubin Mehta.

Parallel to her operatic career, she has also appeared in concert and in recital, thus cultivating her love for the lied and song repertoire. She still appears regularly in concert and sang Bachs Magnificat at the Berliner Thomas Kirche in December this year. Several recitals are planned in and around Berlin this coming year, including russian, french and german songs and arias.

Danielle has also been enjoying increasing popularity as a singing teacher in the past five years and has her own private teaching studio in Berlin-Moabit.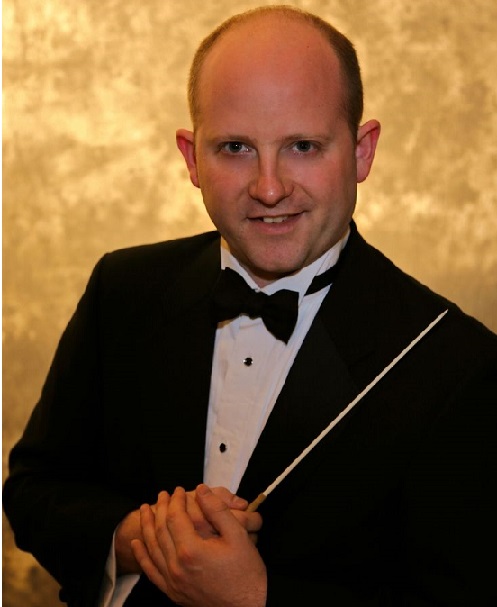 Acclaimed for his "passionate commitment to the composer and score..." "elegant sense of shape..." "perfected technique [and] a personal aesthetic vision," Maestro Tim Ribchester is expanding an international presence as an inspiring, versatile musical leader and collaborator.
His recent conducting appearances include a triumphant mainstage production of Alcina and chamber orchestra debut at the Trentino Music Festival (Mezzano, Italy); concerts and recordings in Boston of Joseph Summer's chamber opera The Tenor's Suite and the forthcoming CD Summer's Distillation. In the 2016-17 season he returned to North Carolina Opera (Assistant Conductor, Das Rheingold), conducted L'incoronazione di Poppea and Rinaldo at the Trentino Festival in collaboration with ROH stage directors Greg Eldridge and Barbara Wojtczak, made his debut with the Vidin Sinfonietta, Bulgaria, and appeared as guest vocal coach and pianist at the Indemini Festival, Switzerland. 2015-16 included Les Contes d'Hoffmann (Music Director) in Gidon Saks's staging for Opera on Tap Berlin at the Delphi Stummfilmkino; Eugene Onegin (Assistant Conductor) in North Carolina; two concerts with the Bacau Philharmonic (Romania), and Dido and Aeneas in a new staging for Trentino by David Gately.
In 2018-19 he returns to Boston to lead performances of Mary Bichner's debut opera The Memoirs of Antonina and an ensemble augmenting the Ulysses Quartet for Joseph Summer's Shakespeare Concerts; joins Cape Town Opera as Vocal Coach and Assistant Conductor in Residence (Maria Stuarda, I Capuleti e i Montecchi); visits Opera Mauritius for a recital with soprano Danielle Halbwachs; and returns for the fifth season to Trentino (Music Director, Opera Orchestra Gala), while continuing to lead further artistic projects, and his renowned vocal coaching studio, in Berlin, Hamburg, and London.
In previous seasons, Maestro Ribchester has led rehearsals of the orchestra of the Komische Oper Berlin, Baltimore and Boulder Chamber Orchestras, the Richmond Symphony Chorus, the Academy of Vocal Arts Chorus, and Opera Philadelphia Chorus. He completed a two season contract as Music Director of Delaware County Symphony (Pennsylvania); and made guest appearances with New York Lyric Opera Theater (New York), Concert Operetta Theater (Philadelphia), Gwinnett Symphony (Atlanta, Georgia), and the chorus of Russian Opera Workshop at the Academy of Vocal Arts (Philadelphia). From 2009 to 2013 he was the Music Director of Delaware Valley Opera Company's summer festival in southeastern Pennsylvania. Known for his advocacy of contemporary music, he conducted several premieres at the Curtis Institute of Music as well as commissioning new works for his chamber choir, the Eakins Vocal Consort, from 2006-2009.
An accomplished and experienced pianist, Maestro Ribchester has been fortunate to have assisted world-class maestri including J. David Jackson, Christofer Macatsoris, Timothy Myers, Yannick Nézet-Séguin, Jacques Lacombe, Christopher Larkin, and Steven White. Stage directors with whom he has collaborated regularly include Tito Capobianco, Dorothy Danner, David Gately, Inga Levant, James Marvel, Nic Muni, Detlef Soelter, and Matthew Wild, and he has coached internationally recognized singers including Maria Aleida, Emily Birsan, Richard Cox, Carla Dirlikov, Joyce El-Khoury, Sara Hershkowitz, Mireille Lebel, Nicole Piccolomini, and Gidon Saks. His recital collaborators have included Julianne Baird, Ian Bostridge, William Burden, Paquito D'Rivera, Ricardo Morales, and Leonardo Suarez Paz, and he has led several ensembles from the keyboard in both baroque and tango music. The official audition pianist for Philadelphia-based concert soloist agency Astral Artists, his playing is featured in director Park Chan-Wook's critically acclaimed film The Handmaiden, and on Cassia Harvey's recently released CD The Russian Cello.
Maestro Ribchester trained at Oxford University, the Royal College of Music, London, La Schola Cantorum, Paris, and the Advanced Conducting Academy in Bacau, Romania, in addition to conducting master-classes with several distinguished pedagogues in the United States. Passionate about public arts education, he has served as Manager of the Philadelphia Orchestra's adult education initiatives and as a regular pre-concert lecturer and broadcast writer/director/host for the orchestra. He is currently based in Berlin, Germany, focused on role and audition coaching for the international opera community, and collaborating in workshops with renowned directors and voice teachers.
Billets bientôt en vente
---
Venue
Location:
Street:

Caudan Waterfront

City:

Port-Louis

Country:
Description
C'est une salle magnifique de 431 place, d'une bonne acoutique et très bien équipée.

Elle posséde un piano Steinway de concert type C, avec une belle sonorité.
Vous êtes ici :  
RECITAL CHANT ET PIANO DANIELLE HALBWACHS