FOR THE LOVE OF SINGING OPERA (CONCERT)
Event
Title:

FOR THE LOVE OF SINGING OPERA (CONCERT)

When:

Sam 15 Sep 2018

,

19:00 h

Where:

PLAZA - SALLE DES FETES - Rose-Hill

Category:
Description
A concert of Opera Arias
Famous arias from Carmen, Lakmé, Nozze di Figaro, The Magic Flute, Rigoletto, will be presented to you by both experieced and students singers.
MESSAGE FROM MELANIE ZACHARIE AND KEVIN SKY LINDOR, ORGANISERS
We create, we take risks, we live our passion..Come and grab your tickets people for an amazing Operatic Concert coming soon at Plaza Hall.
Where to buy tickets
Tickets at Rs 500 are now Available @ either Bookstore Belle Rose next to Super U (phone no: 4643959), @ Hobbyworld by Hassamal Bagatelle next to Intermart (phone no: 4688137) or @ Edition Ocean Indien NPF Port Louis (phone no: 2111310) Not to Miss! Cheers!!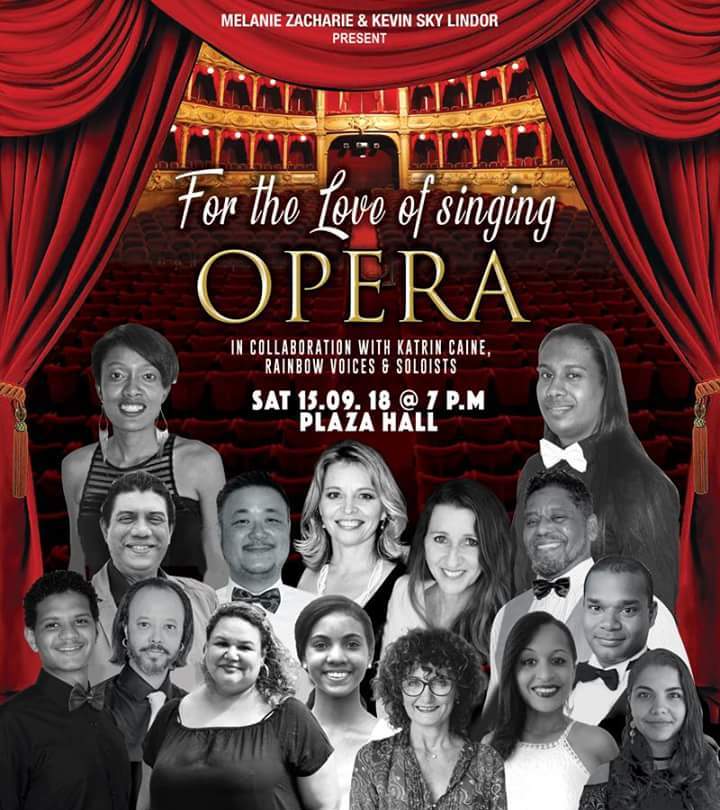 ---
Venue
Location:
Street:

Rue Royale

City:

Rose-Hill

Country:
Vous êtes ici :  
FOR THE LOVE OF SINGING OPERA (CONCERT)