RÉCITAL D'EXTRAITS D'OPERETTES PAR UNE CHANTEUSE ET UN MUSICIEN DU THÉÂTRE NATIONAL DE ST PETERSBOURG
Event
Title:

RÉCITAL D'EXTRAITS D'OPERETTES PAR UNE CHANTEUSE ET UN MUSICIEN DU THÉÂTRE NATIONAL DE ST PETERSBOURG

When:

Jeu 25 Oct 2018

,

19:30 h

Where:

ST. ANTOINE - Goodlands

Category:
Description
Natalia SAVCHENKO soliste principale du Théâtre National de St Petersbourg accompagnée par Andrei ALEKSEEV du même théâtre vont vous offrir un tour du monde des opérettes célèbres.

Sous l'égide de M. Shvydkoy, ancien ministre russe de la culture, representant special du president russe pour la cooperation culturelle internationale.
Organisé par l'Ambassade de la Fédération de Russie et de la Ste Musicale de l'Ile Maurice.

Lieu : St Antoine - Prix Rs 850 - Réservations 4 67 67 67

Le programme est en bas de page
                                                           NATALIA SAVCHENKO

She was born in Severomorsk. She has been studying music since childhood. In the period between 1996 and 2000 years she studied in Murmansk music school (department of conducting and choir).

In 2000 she arrived in St.-Petersburg, and in 2002 she entered vocal faculty of St.-Petersburg Conservatory n.a. N.A. Rimsky-Korsakov. Having graduated the course in 2008 Natalia Savchenko performed part of Iolanta in the opera of the same name on the stage of Theatre of St.-Petersburg Conservatory.

In 2008 Natalia Savchenko received diploma for vocal mastery on International competition «Operetta-Land».

In August 2010 she made her debut on the stage of St.-Petersburg Theatre of Musical Comedy. She performed the roles of Manya and Odetta («Countess Maritza» and «Bayader» by I. Kalman), Louise («Ten brides and no groom» F. Zuppe), Agrafena Savvishna («Grooms» I. Dunaevsky), Ganna Glavari and Valentina, Liza («The Merry Widow» and «Land of smiles» by F. Lehar).

In autumn 2011, Natalia Savchenko became laureate of IV International Competition of Young Artists operetta «The Operetta Land-2011».

Today in the repertoire of the actress: Theodora and Ninon («Mister X» and «The Violet of Montmartre» by I. Kalman), Dunyasha («Womanish revolt» by E. Ptichkin), Angele («The Count of Luxembourg» by F. Lehar), Countess Tsedlau («Viennese Blood» by J. Strauss), Diana («Orpheus in Underworld» by J. Offenbach).
                                         ANDREY ALEXEEV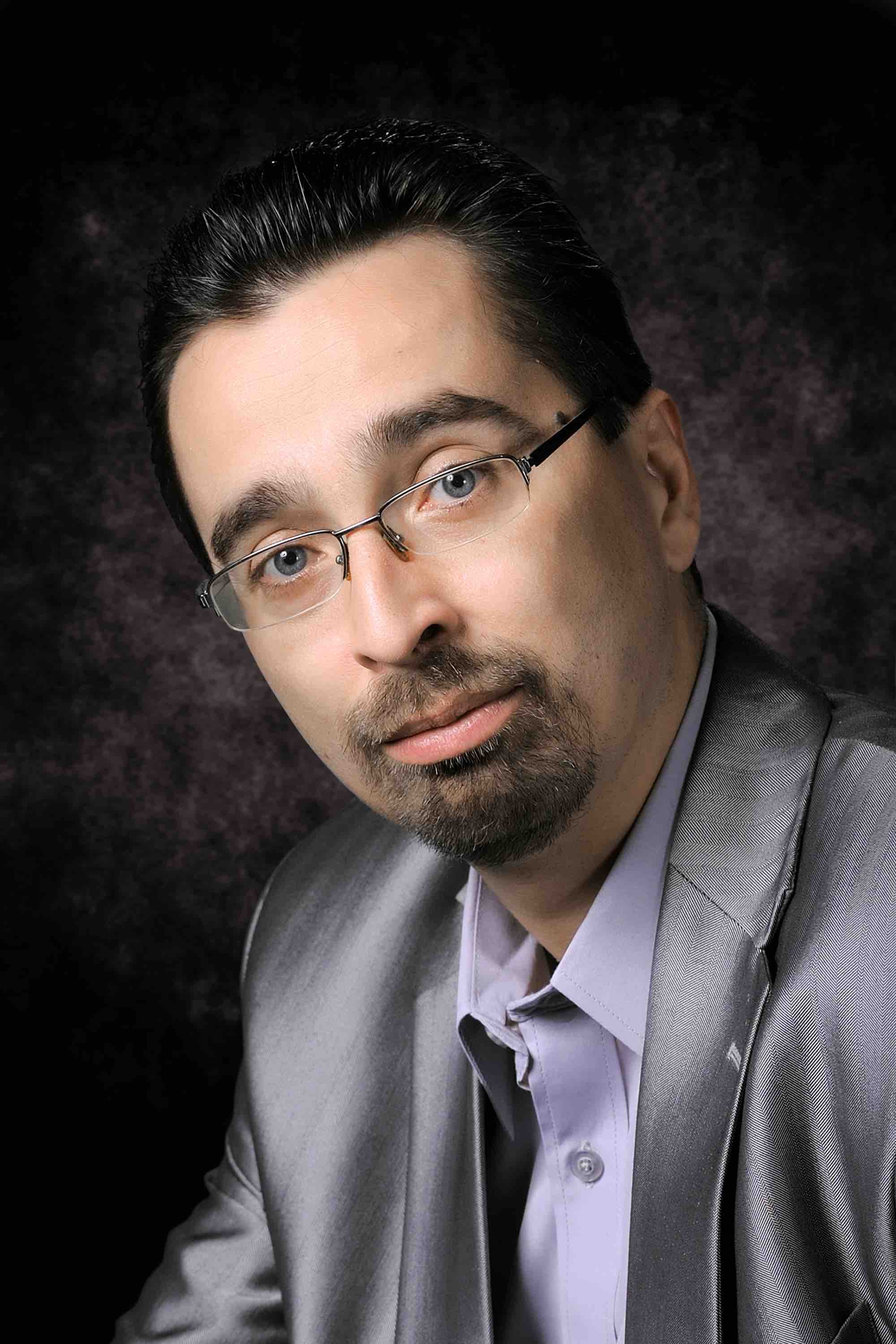 He was born in Saint-Petersburg. After graduating in 1990 Musical school named after M.P. Musorgsky (class of conducting by L. Grigoryev) he entered in Saint-Petersburg academy of culture on the department of orchestra conducting (class by prof. I. Musin) where he took an external degree.

During 1993 – 1998 years he was studying in Saint-Petersburg conservatory named after N.A. Rimsky-Corsakov on the faculty of opera-symphonic conducting (class by prof. I. Musin).
Since 1991 he has became artistic leader and conductor of Youth chamber orchestra of Saint-Petersburg state university. In 1993 for the work with this orchestra he was rewarded with grant of President of Russia and Ministry of Culture.

Since 2004 he has worked in the capacity of Chief conductor of Saint-Petersburg theatre of musical comedy. He has been the musical leader of following performances: «Bluebeard» and «Orpheus in the Underworld» by J. Offenbach, «The Merry Widow» and «The Count of Luxembourg»W by F. Lehar, «Baroness Lili» by J. Huszka, «Gasparone» by K. Millocker, «Bayader», «The Duchess from Chicago» and «The Violet of Montmartre» by I. Kalman, «The Bondmaid» by N. Strelnikov, «The Bird Seller» by C. Zeller, «The Secret Garden» and «Tom Sawyer» by S. Banevich, «Womanish revolt» by E. Ptichkin, «Shoo!» by Y. Dubravin, «Grooms» by I.Dunaevsky, «Hollywood diva», «Bely. Petersburg» by G. Firtich, «Cabaret for gourmets», «Wedding in Malinovka» by B. Alexandrov, «Cox&Box in a court» by A. Sullivan, «Cin Ci La» by C. Lombardo and V. Ranzato.

As an invited conductor he performed with many symphonic, opera and chamber orchestras of the country.

In 2007 A.V. Alekseev was given the rank of «Honored artist of Russia».

In 2016, among the creative team of performance «Bely.Petersburg» was awarded the Prize of the Government of St. Petersburg in the field of culture and art for 2015 «for achievements in the field of music and performing arts».

In 2017 he was given the Highest national theatre prize of Russia «Golden Mask» in the nomination «Best conductor» in the play «Bely. Petersburg».
The program is as follows, there will be an interval after part 1
                                                 I
Imre Kalman (1882-1953) Silva's aria from operetta «Silva».
Giorgo Grigorio (1927-1991) «Music» from «Waves of the Danube».
Imre Kalman Feodora's aria from «The Circus Princess».
Johann Strauss (1825-1899) «Dark Night» from «Cagliostro in Vienna».
Franz Lehar (1870-1948) Waltz from «The Dragonfly Dance».
Franz Lehar Anna Elisa's aria from «Paganini».
Franz Lehar Waltz from «Eva».
Franz Lehar Vilja song from «The Merry Widow».
Robert Stolz (1880-1975) Aria from «The Favourite».
Robert Stolz Aria from «When the Little Violets Bloom».
Johann Strauss Valse «Vienna Violets».
Virgilio Ranzato (1882-1937) Aria from «Cin-Сi-La».
Imre Kalman Karambolina from «The Violet of Montmartre».
                                             II
Charles Lecocq (1832-1919) Bolero from «Les Cent Vierges».
Nikolaus Dostal (1895-1981) Monika's aria from «Monika».
Paul Lincke (1866-1946) Gavotte from «Lysistrata».
Carl Michael Ziehrer (1843-1922) Aria Beautiful Love from «The Tourist Guide».
Vadim Ilyin (born 1942) Tango from «The White Crow».
Isaak Dunayevsky (1900-1955) Marusya's song from «The Roads to Happiness».
Isaak Dunayevsky «Song about Odessa».
Astor Piazzolla (1921-1992) Tango.
Astor Piazzolla Ave Maria.
Franz Lehar Giuditta's aria from «Giuditta».
Carlo Lombardo (1869-1959) Frou-frou aria from «La duchessa del Bal Tabarin».
Imre Kalman Czardas from «A Little Dutch Girl».
---
Venue
Location:
Street:

Rte Royale -

City:

Goodlands

Country:
Description
Batiment historique, ancienne demeure coloniale exceptionnelle.
Vous êtes ici :  
RÉCITAL D'EXTRAITS D'OPERETTES PAR UNE CHANTEUSE ET UN MUSICIEN DU THÉÂTRE NATIONAL DE ST PETERSBOURG